THE PAGEANT
by Angela Blaen
What do the Fairy Kingdom and a small Devon market town of Clayton have in common? Who is the magical stranger who appears in the town early one morning and charms so many of its inhabitants? What wicked doings are afoot that could spell danger for the town and disaster for the Fairy Kingdom? Questions that really are for others to worry about, at least that is the view of Oberon and Titania, the indolent, careless and quarrelling rulers of the Fairy Kingdom. Luckily wiser heads send them, and their more reliable servant, Jay Goodfellow, into the human world of Clayton as they race to solve the mystery of the disappearing Dunn family, and the importance of their 200-year-old-ancestor, the famous astrologer, Samuel Dunn.
The answers to these questions are woven into a rich tapestry of magic, mystery and drama.Fast paced, humorous and leading to a dramatic conclusion, The Pageant keeps us guessing and totally fascinated.
"I enjoyed the book more and more as it developed… I also enjoyed many of the humorous elements of the novel, many of them depending on verbal agility from both writer and reader."
Geoff Fox (writer, reviewer, and teacher in the field of children's books)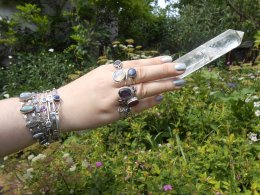 Specification: 193 pp., 21 x 15 cm.
Paperback.
ISBN: 9780956611949
£9.99 (free postage)
To order with other payment solutions please email us.